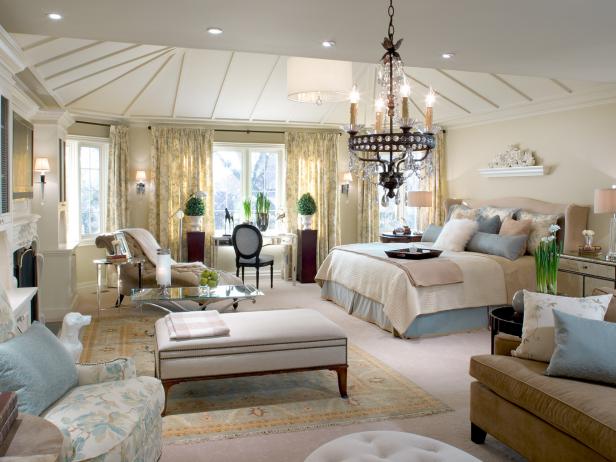 Carpet is usually the best choice for bedrooms because it is soft and cozy. It makes you feel warm and help to reduce noises. Each bedroom is a private space for us, and having a bedroom carpet can make us feel nice and gloomy. Carpets add warmth softness that a hard floor cannot give you. You will feel cozy underfoot. Bedrooms are places usually with low-traffic areas so you can lay your carpet without any hesitation. They are available in different varieties of colors and designs. A bedroom is a place where you find peace and have a good sleep. If you lay the carpet in front of the bed, and when you wake up and put your legs down you will feel comfortable. If you are looking forward to laying carpet in your bedroom you must keep the following things in mind before buying it. If you buy carpet online make sure to look for the material and qualities, and if you are purchasing carpet from a store then you must check it twice for any default before purchasing it. Below we have mentioned points for you to remember before buying carpets for your bedroom.
1.Keep It Suitable And Simple
If you laying carpet in your bedroom make sure it is not too fancy or heavy, just add a subtle and stylish carpet plus make sure they are soft and cozy underfoot. If you are in a doubt choose a wall-to-wall carpet with neutral white color they add a calm feel and can be a backdrop for any color scheme too. If any interior design in your home has a neutral texture and comfortable carpets, it brings a feeling of softness and calm.
2.Mix And Match
Carpet is a perfect idea if you like fewer interior furnishings in your home. Carpet can add much pattern and texture as other interiors in your home. A deep rich colors carpet in your bedroom can be a perfect way to inject a touch of character.
3.Choose A Natural Fiber Carpet
Sisal carpet is the only carpet material and style that has been accepted in recent years. Natural fibers flooring looks almost like a large area rug and it is the right texture and neutral tones for a room. There are also many carpets which are made up of low pile and are perfect for the high traffic areas and hardwearing stain resistant. If you want to add a little more comfort try to add layering smaller, softer rugs on either side of the bed.
4.Turn On Your Bedroom Floor Into Art
We have seen so many rooms that are filled with lots of colors and furniture. If you don't want a very bold bedroom to try to add a bedroom carpet to overwhelm the space. The key is to keep the rest of the room minimal and monochrome.
5.Add A Thick Velvet Carpet For Extra Softness Underfoot
Plush carpets are perfect for your foot. A chunky loop or thick velvet-like piles adds an instantly luxurious feel to any space. Solid colors are perfect for carpets. Also adding a neutral color in a bedroom can make you feel relaxed. Offering sophistication and versatility, grey color works well as a neutral base, creating a warm and cool aesthetic look. Not only does a good quality grey carpet create a calm feeling but it is a durable flooring option for bedrooms.
6.Fake A Carpet With A Large Area Rug
If you have ripped your carpet and now you want it back in trend and you want to cover up the flooring area rugs will be the best option. Large rugs that go underneath your furniture and almost touch up the room will create the look of wall-to-wall carpet without you taking any tension to fit it again. If you are looking for an alternative lay an area rug with will work exactly like a carpet. Stylistically and while still adding a comfortable cozy feel, layering rugs look beautiful and allow you to integrate various colors and patterns into your bedroom and make it look unique.
7.Switch Wallpaper For A Patterned Carpet
Make sure to add colors and patterns to your flooring as well. So instead of opting for wallpaper for your bedroom just keep your wall simple and add a patterned carpet. The minimal grey walls make room for the patterned floor and there's a cohesive look.
8.Go Bold With The Color Zigzag
Sometimes going for something unexpected with your bedroom carpet can give you a dramatic look. Adding a zigzag patterned carpet makes your look room more vibrant and gloomy.
9.Add Warmth To A Cool-Toned Colored Scheme
A black and white color bedroom scheme looks classic, but this cooled-toned carpet can be risky as it leaves your room feeling cold and stark. An easier way is to add wall-to-wall carpeting in soft neutral-toned. A cream or even a beige carpet can add warmth to your room and you can always enhance by adding a few cushions or some soft furnishings in a similar shade.
10.Blend Your Bedroom Carpet With The Wall
A very chic way to do this is by adding a beige carpet that goes all over with it, walls ceilings, and floors.